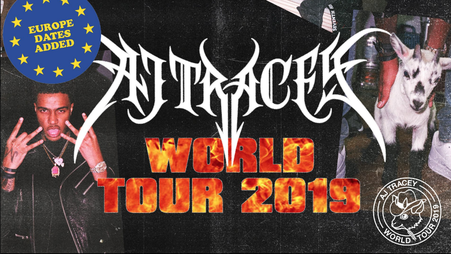 AJ Tracey – World Tour 2019

After selling 20,000 tickets in the UK since the announce of his debut album two weeks ago, West London's AJ Tracey adds 13 new European dates to his 2019 World Tour. Tickets go on sale Friday 11am CET.

"AJ Tracey" – the highly-anticipated debut album – arrives on February 8th 2019, marking a hugely exciting return for the multi award-winning rapper. Recorded between London and LA over the past twelve months, the project promises to build on AJ's ever-expanding repertoire of styles and sounds, after a year where the world class Londoner has tried his hand at everything from afrobeat to dancehall. The landmark tour follows on from previous European performance highlights including Sonar, Appelsap, Melt, Woo Hah! and Splash.